SCHEDULE TODAY
FREE DESIGN CONSULTATION
Residential
Artificial Lawn Turf & Pet Friendly Turf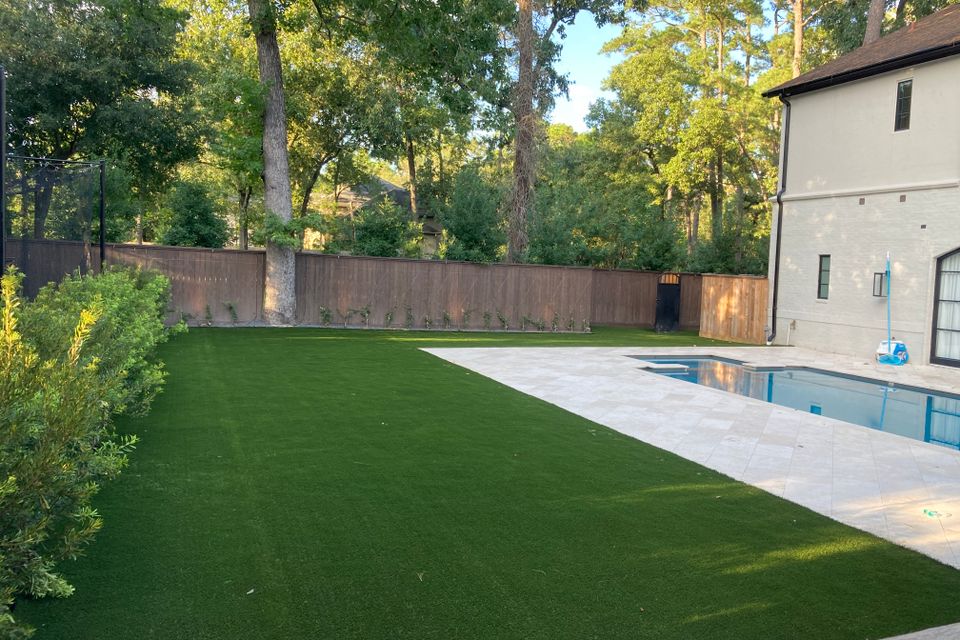 When you compliment your home with a Bentex Turf installation you are investing in a long term landscape solution. We've spent countless hours researching and selecting synthetic grass products that exceed the industry standards in terms of resistance and durability. Every product we install has been carefully engineered to withstand heavy foot traffic, pets, and extreme weather conditions.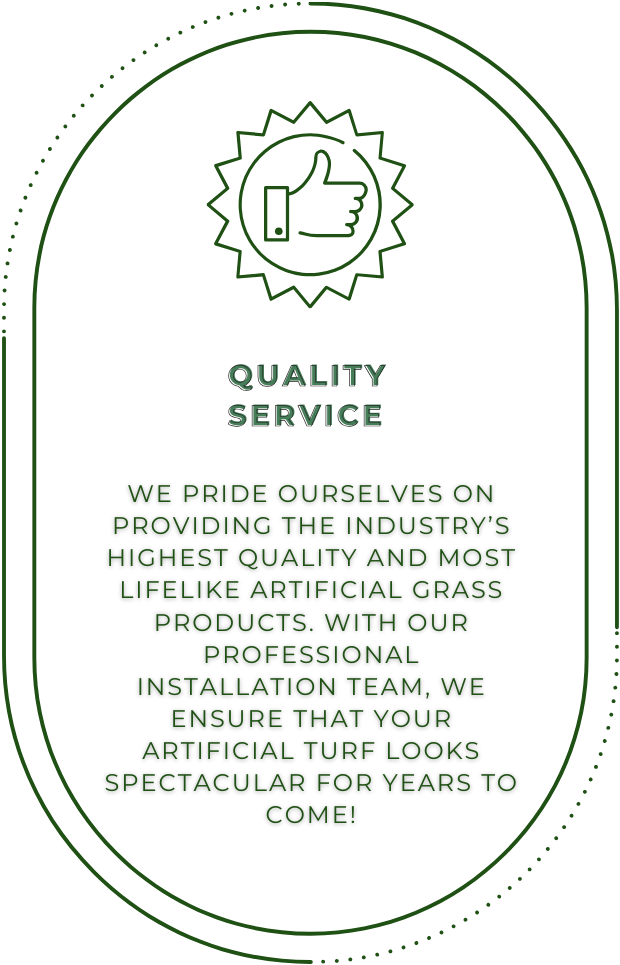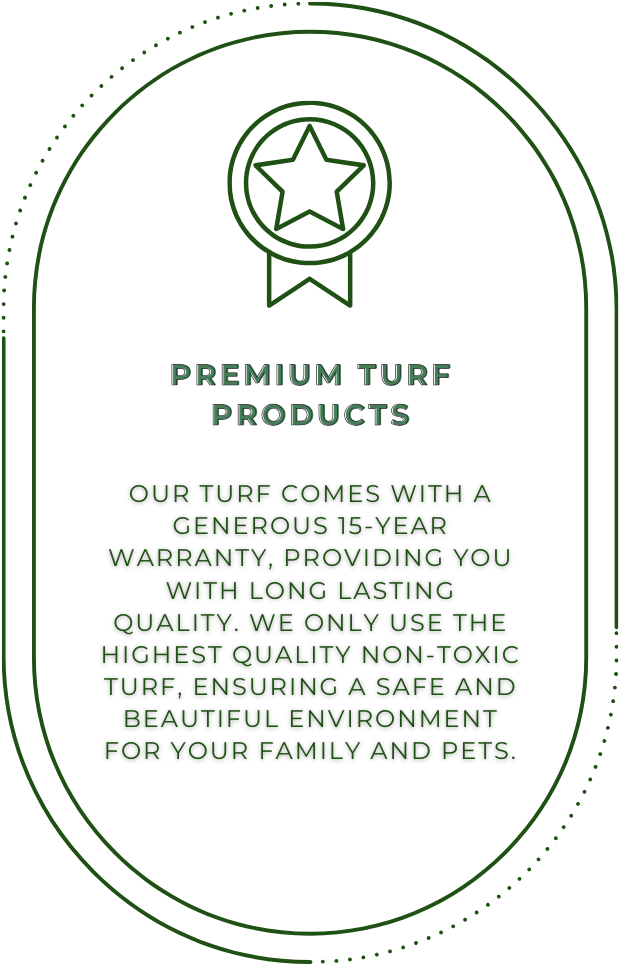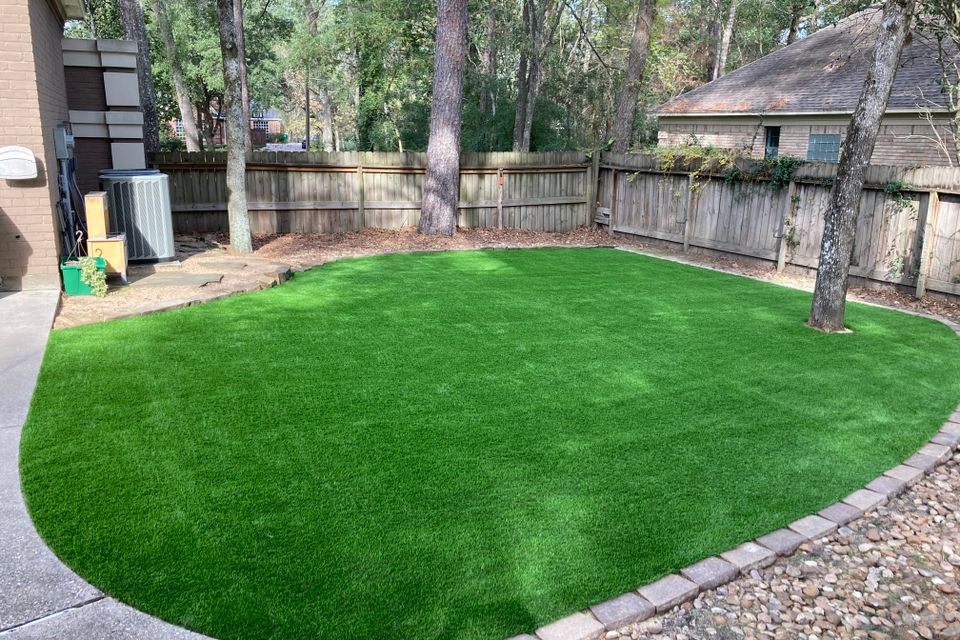 BENEFITS OF ARTIFICIAL TURF
Allergy Control: Turf/Artificial grass helps control dust, pollen, and weeds, which attract stinging and biting insects.
Water Conservation & Purification: The biology of turf grass soils turns lawns into a perfect natural water purifier. Water travels into underground aquifers via the grass's root zones. Soil microbes break chemicals down into harmless materials—including turf pesticides.
Home Value: Lawns are typically a significant component of any highly valued home landscape. Landscaping a property properly can increase the value of a home by 10% to 15%
Erosion: The turf's fibrous root system binds the soil together, preventing it from being carried off by rains and wind. The blades of grass also slow down rainwater, reducing the amount of soil being carried off by the force of the water.
Regulates Temperature: Turf is considerably more relaxed than most common surfaces, fifteen degrees colder than concrete, and 30 degrees less than synthetic turf.
NO Grass stains: Children can play as hard as they want on artificial turf and not get unsightly grass or mud stains on their clothing or shoes. Sliding across natural grass typically results in long green or brown streaks that are extremely hard to remove. This doesn't happen with artificial turf.
Drought Resistant: The only water an artificial turf lawn requires is rinsed occasionally to prevent odors and dust buildup. Otherwise, synthetic turf needs no water and is ideal for areas in which drought conditions can be severe. The lack of rain and other forms of precipitation can lead to water restrictions and strict penalties for homeowners who violate them.
PET FRIENDLY TURF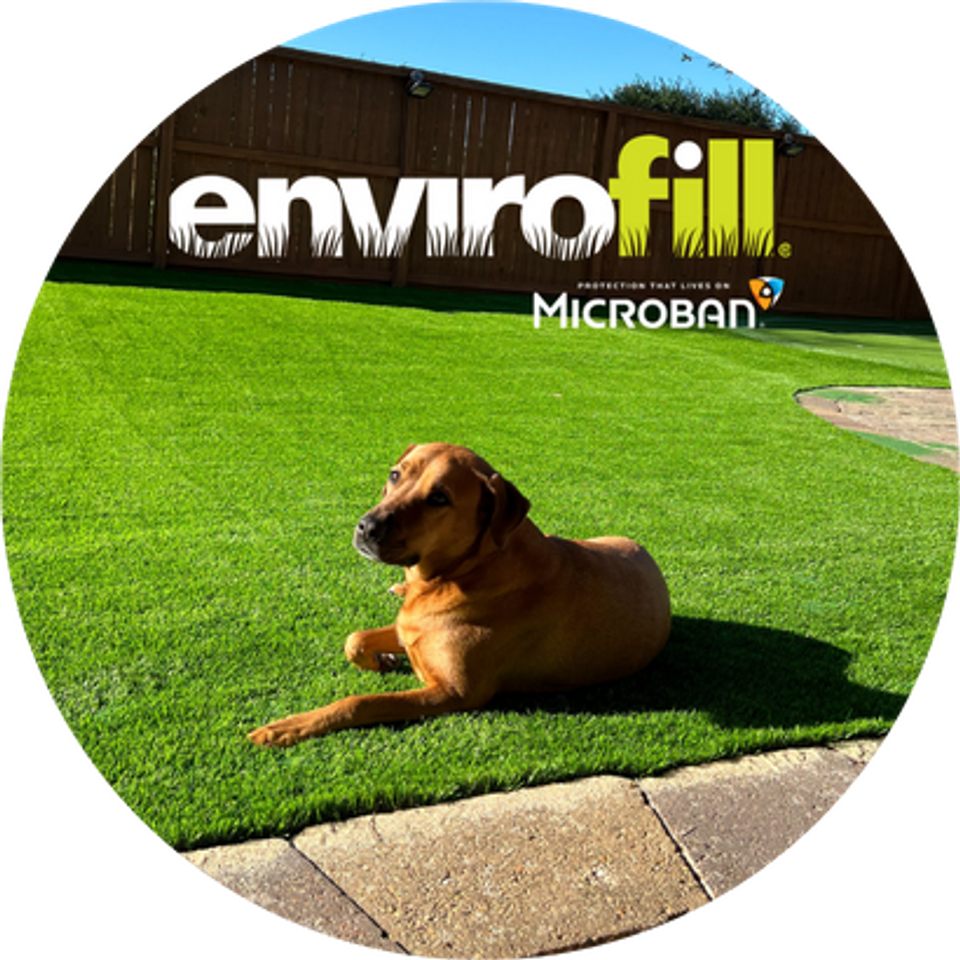 Our pet turf installations create a sanitary and odor-resistant environment that provides the ideal area for you and your pets. We utilize a combination of a unique antimicrobial infill - Envirofill, odor-eliminating granules added to the base material, and turf designed to allow maximum possible drainage and withstand the wear and tear of even the most giant, most active dogs.

Combining these three key components results in the most effective artificial grass solution for dogs on the market. It is durable, attractive, sanitary, non-toxic to your pets and kids, and environmentally sound.
SCHEDULE A FREE DESING CONSULTATION TODAY!
Our experienced professionals take pride in providing the industry's highest quality and most lifelike artificial grass products.